Recent Posts
2
Of course, give it a few days and they will go back to dismissing this all as conspiracy theories, despite incontrovertible proof.
3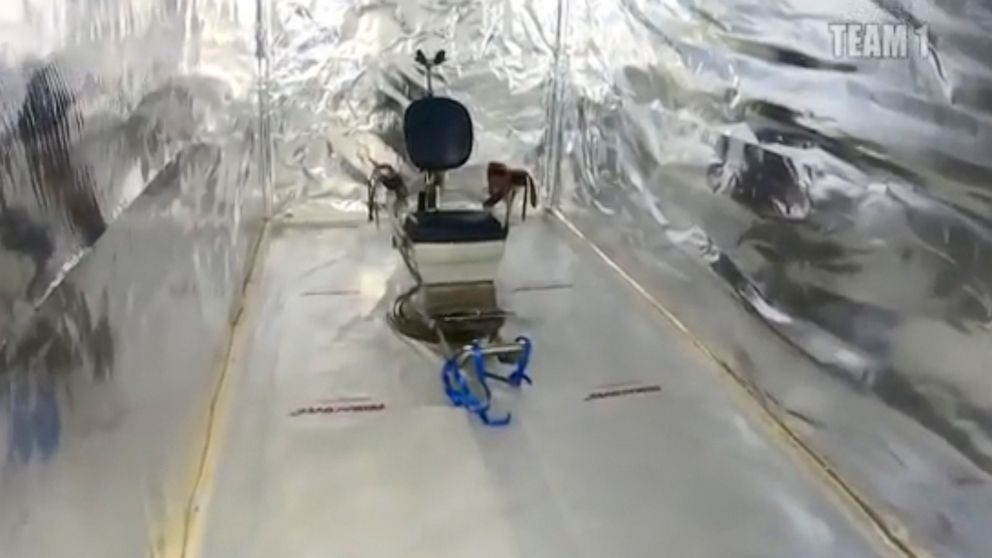 4
https://youtu.be/x0zMA8Lbp1w
"On June 22, 2020, the National Unit arrested six men suspected of preparing kidnappings and hostage-taking in the criminal environment. In a shed the police found seven sea containers. Six of them were arranged as a cell in which people could be tied up and one container was intended as a torture chamber. The police also found a second shed in Rotterdam, which was probably intended as a base for criminals.
"Last week, we released the investigation to cryptocommunication provider Encrochat. In this investigation, the police read live for a long time with chat messages that criminals sent each other. That provided a wealth of information. "
In the messages, photos were sent of a warehouse and a sea container with a dental chair, with straps on the armrests and footrest. There was talk of kidnapping and torture: "if I have him on the chair more will come", "but that dog is missing." The warehouse was designated as "ebi" (which is the Extra Secure Facility in Vught) and "treatment room". The upcoming kidnappings seemed to be prepared with great precision: there were several "teams" and an "OT" (observation team), and weapons, police clothes, vans, stop signs and bullet proof vests were arranged.
The spaces in the containers were finished with sound-insulating plates and heat-insulating foil. Handcuffs were attached to the ceiling and floor in each of the cells. Furthermore, there was only a chemical toilet. A camera was mounted in the corner to keep a clear view of the situation in each cell.
One of the sea containers contained several sets of police clothing, bulletproof vests and police lightbars. Another shipping container held bags of items believed to be used to torture or at least pressure victims. Police found pruning shears, loppers, branch saws, scalpels, pliers, handcuffs, fingercuffs, tape, balaclavas and black cotton bags that can be pulled over the head. During the search of a house in Rotterdam, 24 kilos of MDMA were also found.
The warehouse also had three stolen vans and two fast BMWs. A sitting and sleeping area was set up in an adjacent room, probably for guards. In the hangar in Rotterdam we found seven small arms and an automatic assault rifle, a Chinese variant of the Kalashnikov AK-47. A total of 25 weapons were found among the suspects."
5
From 1950s to 2020, nothing has changed. The US government creates and/or infiltrates mass movements. This is why learning history is so important.
6
Jeffrey Epstein's life reminds me of the book the Great Gatsby by F. Scott Fitzgerald. No one know where Gatsby money came from, suspected mob ties and throw lavish parties for the well connected which was most likely used for blackmail.
7
« Last post by tahoeblue on Jul 06, 2020, 05:14:45 pm »
https://www.roc-taiwan.org/ph_en/post/5194.html
On
29 June 2020,
Representative of the Taipei Economic and Cultural Office in the Philippines,
Ambassador Peiyung Hsu, donated 5,000-piece surgical masks and 500 isolation protective gowns to the Valenzuela Medical Center
. The Honorable Mayor Rex Gatchalian accepted the donation on behalf of the City of Valenzuela. Senator Win Gatchalian attended the turnover ceremony as witness.
8
This is one of the most disgusting statements I've ever seen:
"National mask mandate could save US $1 trillion, Goldman Sachs says
News
by: Nexstar Media Wire
Posted: Jun 30, 2020 / 12:44 PM EDT / Updated: Jun 30, 2020 / 12:45 PM EDT
(KRON) — New research from Goldman Sachs suggests a national mask mandate would prevent a 5% GDP loss resulting from more COVID-19 lockdown measures, according to Forbes.
Researchers estimate the mandate would "meaningfully" increase mask usage across the country by 15% and cut the daily rise in new coronavirus cases by between 0.6% and 1%.
"If a face mask mandate meaningfully lowers coronavirus infections, it could be valuable not only from a public health perspective but also from an economic perspective because it could substitute for renewed lockdowns that would otherwise hit GDP," the researchers wrote.
Using face coverings to slow the spread of the virus could be a substitute for strict stay-at-home measures that would otherwise cut 5% — or $1 trillion — off the U.S. GDP, the analysts found. The impact would especially be felt in states such as Florida and Texas, neither of which require face coverings. "
full article:
https://www.wowktv.com/news/national-mask-mandate-could-save-us-1-trillion-goldman-sachs-says/
9
« Last post by tahoeblue on Jul 06, 2020, 10:16:04 am »
Can 20 Million Han Chinese have a country independent of the Commies ?

Can 7 million Hong Kong people be independent of the Commies ? ...
https://www.worldometers.info/world-population/china-hong-kong-sar-population/
The current population of the Hong Kong is 7,497,730
https://en.wikipedia.org/wiki/Demographics_of_Hong_Kong
According to the 2016 by-census, 92% of the Hong Kong population is ethnic Chinese.

https://www.worldatlas.com/articles/is-taiwan-a-country.html
Is Taiwan a Country? October 12 2017
in World Facts
This island covers a total area of 13,976 square miles and has a
population size of approximately 23.55 million. Taiwan has a total gross domestic product (GDP) of $1.177 trillion and per capita GDP of $24,027. The size of its population and economy make Taiwan the largest non-United Nations member in the world.
...
Taiwan was under the control of the Japanese Empire until the end of World War II. At this time,
United States forces sent the Chinese military to Taiwan to accept its surrender in October of 1945.
After receiving the formal surrender, the Chinese military general referred to that day as Taiwan Retrocession Day, an unofficial holiday in China that still exists today.
This day supposedly marked the moment that Taiwan was integrated into
the Republic of China (ROC).
| - - - -
https://en.wikipedia.org/wiki/Demographics_of_Taiwan
The population of Taiwan, officially known as the Republic of China
, is approximately
23.57 million
,[1] spread across a total land area of about 36,000 km2; it is
the seventeenth most densely populated country in the world,
with a population density of about 651 inhabitants per square kilometer.
10
« Last post by tahoeblue on Jul 06, 2020, 09:45:59 am »
Since the "open Letter" is published in the NYT ... I can't post the open letter ... geez ...
So this is Here say ,... "The open letter is set to be published in a scientific journal later this week."

https://www.zerohedge.com/geopolitical/australian-state-closes-borders-covid-19-cases-surge-scientists-urge-who-revise
Australian State Closes Borders As COVID-19 Cases Surge;
Scientists Urge WHO To Revise Guidance
: Live Updates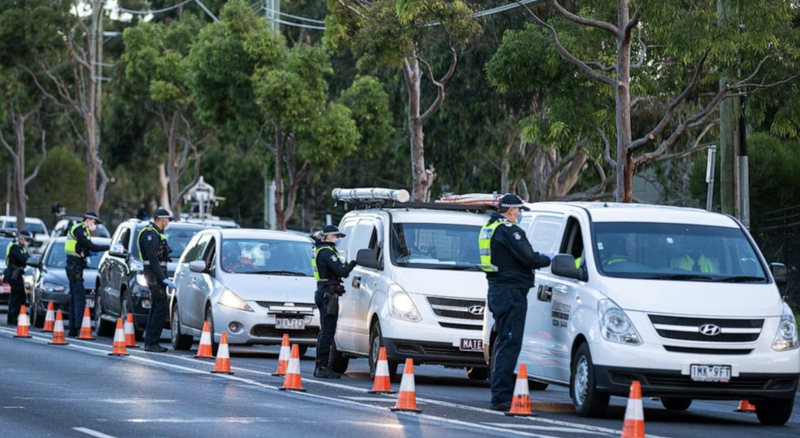 ...
As of now, the WHO guidelines claim that evidence of the virus being "airborne" (ie can glom on to larger particles like air pollution etc) isn't especially convincing. More likely, aerosol droplets expelled when a person coughs, or sneezes or breathes are the primary transmission, and these 'aerosolized' droplets are too large to linger in the air, explaining why the risk of infection outdoors is much lower, so long as social distancing is maintained.
But
in an open letter to the agency that will soon be published in a respected scientific journal, 239 scientists in 32 countries outlined the evidence showing that smaller particles carrying the virus that can linger in the air for longer and infect people,
and that the WHO should amend its guidance claiming that this evidence "isn't especially convincing."
Of course, if true,
this would create serious problems for restaurants as they try to reopen indoor dining, while also showing that health-care workers must wear N95 masks at all times or face odds of infection of virtually 100%.
...
| - - - -
https://www.msn.com/en-au/news/world/hundreds-of-scientists-say-coronavirus-is-airborne-ask-who-to-revise-recommendations-%E2%80%93-nyt/ar-BB16nt6t
Hundreds of scientists say coronavirus is airborne,
ask WHO to revise recommendations – NYT
Reuters) - Hundreds of scientists say there is evidence that the novel coronavirus in smaller particles in the air can infect people and are calling for the World Health Organization to revise recommendations, the New York Times reported on Saturday.
...
In an open letter to the agency, which the researchers plan to publish in a scientific journal next week, 239 scientists in 32 countries outlined the evidence showing smaller particles can infect people, the NYT said.
https://www.nytimes.com/2020/07/04/health/239-experts-with-one-big-claim-the-coronavirus-is-airborne.html
239 Experts ... Claim: The Coronavirus Is Airborne
The W.H.O. has resisted
mounting evidence that viral particles floating indoors are infectious,
some scientists say. The agency maintains the research is still inconclusive.
| - - - -
https://www.hindustantimes.com/world-news/coronavirus-is-airborne-say-239-experts/story-jj6VO3kMdvMeDtbfLj7qwL.html
...
Ventilation systems in schools, nursing homes, residences and businesses may need to minimise recirculating air and add powerful new filters. Ultraviolet lights may be needed to kill particles floating indoors.